THE STAR: Make a wish, my darling. 🌟
When I pull the star tarot card from my deck or for client, I feel a hush and a soft quiet fall over me. The Star Tarot Card is very, very special. When it arrives it means that you've successfully completed a long, very arduous journey. Just look at the order in which it falls in the Major Arcana–right smack dab after The Devil and The Tower! Yikes, y'all! So the Star Card is sweet for so many reasons, but the most important of which is that you've been through the gauntlet and now, with the sweet appearance of the Star Tarot Card, the time has come for some well deserved rest and refreshment. It's time to focus upon the concepts of faith and hope. But let's take it up a notch, because, after all, this is the Major Arcana. Big, huge themes and archetypes, ok? When we see the Star Tarot card, it means that the Universe is so supportive of you and your struggle, it, in itself is an acknowledgement. It affirms the difficulty of what you've been through SO MUCH that it grants you the opportunity, if you want, to make a wish.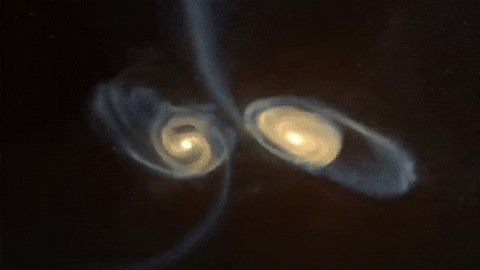 STARGATE🚀
If you ever get tripped up on what the Star Tarot card mean, just do what I do. When I was learning Tarot, I'd always review what human beings on this third rock from the Sun have used the stars for. Our ancestors, especially those from African and Asia, counted the stars and used them for navigation–to find out exactly where we are so that we could begin to explore the earth. Ancient seafaring people and explorers use the stars to discover (or conquer and brutalize) new lands and people and places they'd never seen before. So, with the Star Card can take the analogy of finding our way out of the darkness even further.
🌟 RUN TO FREEDOM 🌟
STAR GAZING
When I first studied the Star, it called to mind the agonizing, brutality of slavery that my enslaved African ancestors endured and how they used the stars to run away to freedom! When slaves ran away from the horrors and the brutalities of slavery, legends and slave narratives tell us that they fled under the light of the full moon and that they followed the stars, especially the North Star, sometimes all the way to freedom.
Let's take a really close look at the card. We see a beautiful female figure. Her left knee is bent, established securely on terra firma and her right foot is submerged in a crystal clear stream of water. She pours a stream of water from one vessel into the pool while simultaneously pouring water from another vessel onto the dry land. The Star Tarot card is linked to the zodiac sign of Aquarius–the water bearer. Behind her in the midnight black night sky, we see eight stars, and the largest, the Morning Star that illuminates the entire scene. In the background we see a tree and an Ibis, a bird that sybolizes wisdom, freedom and truth! The most captivating thing about the card is the beauty and vulnerability, yet unabashedness of her naked form. That means that after all that you've been through, you're ready to go on a healing journey, and that you too, will be able to enjoy newness and vulnerability again.
A Star Card Inspired Healing Ritual 🛁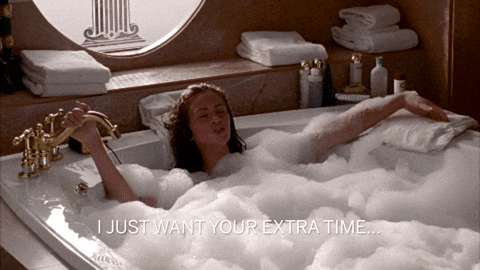 The Star Tarot Card empowers us to create rituals that help us cleanse our bodies and spirit while also calming our mind. I have a special bath recipe that I'll share some herbs that I'd like to use and in this particular cleansing baths but they're pretty gentle.
And I love them because they're not only cleansing but they're protective. Recently in my Community Herbalist Certification class at THE LAND OF VERSE, we enjoyed an amazing, interactive lesson on cleansing herbs, especially those that have blue or purple flowers and leaves. Herbs like rosemary, rue, lavender and borage are almost always cleansing but they're also protecting! Add these powerful allies to your bath or enjoy them in a tea to inculcate calm, cleansing and protection.
A MESSAGE 4 SURVIVORS 💌
The Star card has amazingly important messages for survivors of trauma and violence. You know, a star can represent the way out the chaos, pain and drama and illuminate the path to peace, calmness and clarity. It means that we've emerged out of the muck and that we're now a wash under the gentle light of starlight. What you've gone through has not permanently sullied or broken you. Indeed, the Star is a wonderful sign that I empower you to use to remember that hope, positivity and optimism are your birthright, regardless of what society or an abuser have told you. This is the sign to call a hotline, check out an online or in-person survivor support group, or even to admit to yourself how bad and unhealthy the situation/relationship is. Perhaps you've done all these amazing, earth shattering things and are already well on your way to healing and a restoration of peace and balance in your life. If so, the arrival of the Star Tarot Card may mean that you're ready to volunteer and pour the healing waters of hope for another survivor. All of these are excellent first steps out of the darkness and isolation of abuse. And again, remember that it is a sign that you are well on your way in whatever your healing journey is.
LET'S STAY IN TOUCH! 🙌🏽
1. Want more discussion on Tarot cards, candle magic, creating your altars and personal sacred spaces and any and everything spiritual way finding? LISTEN to this week's episode of The Pillars, the Porch and the Path podcast! 🎧
2. Are you Tarot Curious? LEARN the art of Tarot and would like to bring the magic of the Tarot into your own daily ritual and practices, REGISTER NOW to learn Tarot with me and THE LAND OF VERSE. 🙇🏽‍♀️
3. Got questions? Well, I got answers for you! EMAIL me at halicue@thegildedapsara.com so that I can answer your questions about the wonderful world of Tarot and my offerings. ⁉️
4. Working privately with me is a breeze! BOOK a session by clicking the button below.
5. And finally, come check me out in-person! I read LIVE, LOUD and IN-COLOR at two of the most magical spaces in both Marin and San Francisco Counties: BOTANICALIFE in Larkspur, CA and THE SCARLET SAGE in San Francisco.
☑️ I'm reading live and in techincolor BOTANICALIFE on 1st and 3rd Fridays for FRIDAY NIGHT TAROT from 3-6 p.m. (come in for Tarot with yours truly plus, herbal infused CBD mocktails!)
☑️ Find me on 2nd and 4th Friday afternoons for Tarot-In-the-Loft at amazing loft in San Francisco's premier metaphysical space THE SCARLET SAGE HERBAL APOTHECARY.